Drone Captures Stunning Shot Of Flamingo Flock In Kazakhstan
When it comes to the animal kingdom, flamingos have some of the most amazing plumage that you are ever going to see. Their beautiful pink hue is caused by their unique diet, which is rich in beta-carotene plankton and crustaceans. If you have ever seen a flamingo, you know that they are breathtaking creatures. And together, in huge flocks, they're that much more stunning.
One photographer was able to capture a shot of such a flock with the help of a drone. Fox 13 Tampa Bay reports that Azamat Sarsenbayev is responsible for the photo of a flock, or flamboyance, of flamingoes on Lake Karakol near Aktau, Kazakhstan.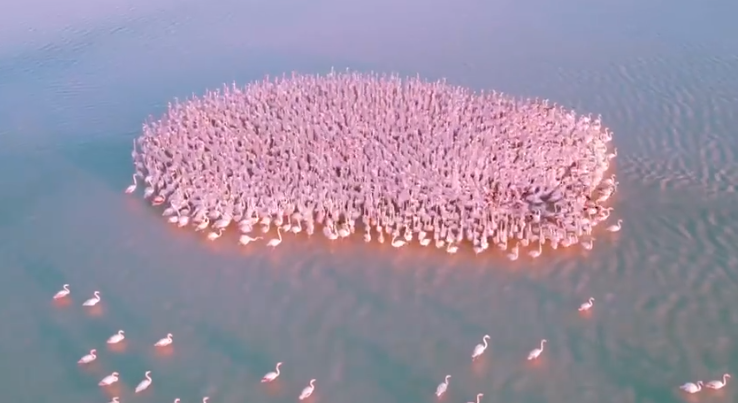 Flamingos do a lot of stuff together, including mating displays. Their everyday life is an astonishing spectacle and the footage captured by Azamat showcases this spectacle when the birds were in the process of migrating to the south.
It is believed that these flamingos will decide to settle in the Khazar nature reserve, but they may also decide to continue their journey further south, heading towards Iran.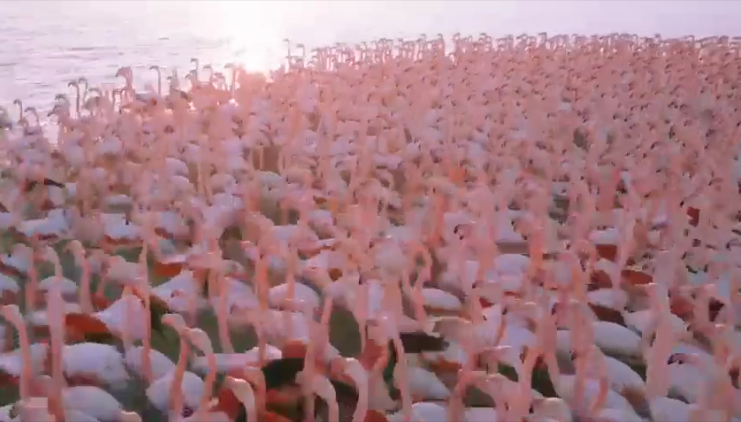 The shot he captured is truly entrancing. As Azamat wrote in the video caption, "It is because of such moments that I love my land…"
Article continues below
Our Featured Programs
See how we're making a difference for People, Pets, and the Planet and how you can get involved!
We had no idea that this many flamingos were able to gather in one place. After a year spent social distancing, we must admit that we are more than a little bit jealous of these birds for getting to spend all sorts of time with one another.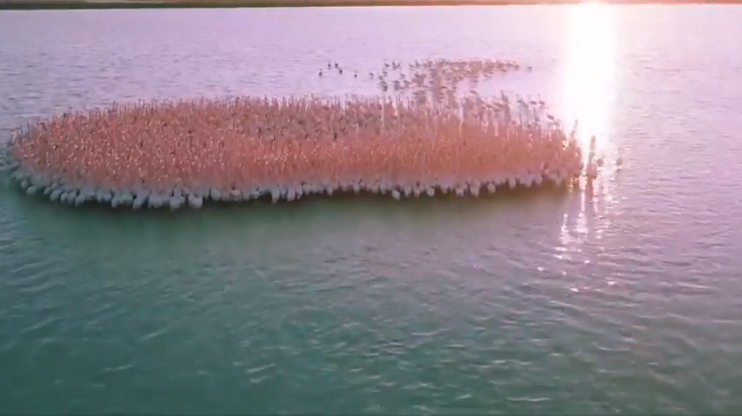 The video still keeps us in very high spirits, regardless. We have been showing it to everyone that we know and they love it, too. Once you have had the chance to meet these amazing birds, you are going to want to share this clip as well.
Check it out for yourself in the video below:
https://www.facebook.com/100001403019128/videos/3786803058043091/
Help Rescue Animals
Provide food and vital supplies to shelter pets at The Animal Rescue Site for free! →
Whizzco