Dog And Sheep Play An Adorable Game Of Hide-And-Go-Seek
Annabelle and Boomer may not seem to be the likeliest of friends but they have struck up quite a kinship.
Annabelle might be a sheep, but don't tell her that! She has convinced herself that she is actually a dog and it's too cute. Who wouldn't want to live as the doggies do? Their lives seem so fun and carefree, and that's exactly how Annabelle is.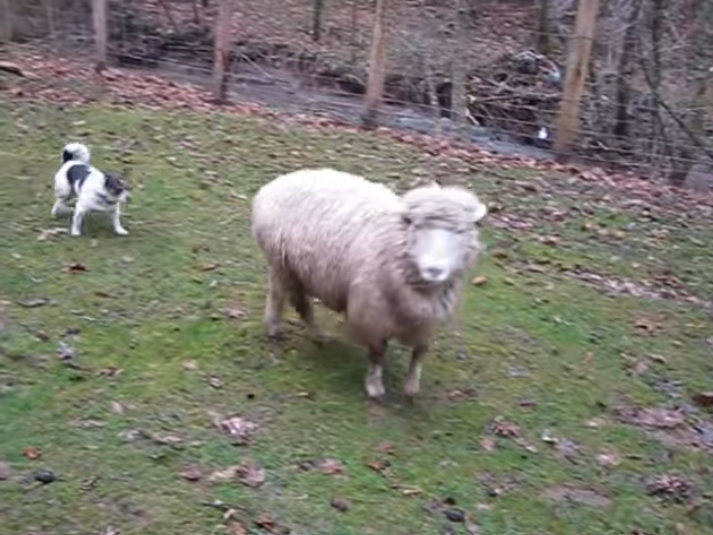 She's the bounciest, liveliest sheep we've ever seen and she knows how to keep up with her dog friend Boomer!
When Annabelle's pal Boomer stops by for a visit, she immediately comes to life and these two start to play like they have known each other for decades. So, what game do a sheep and dog play together? Tag, of course!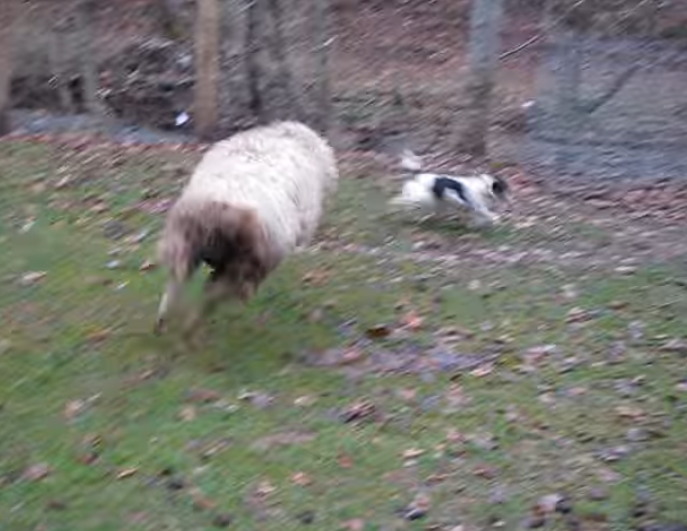 In the video, Annabelle can be seen bouncing and hopping all over the place, trying to keep up with Boomer whose running circles on her.
Article continues below
Our Featured Programs
See how we're making a difference for People, Pets, and the Planet and how you can get involved!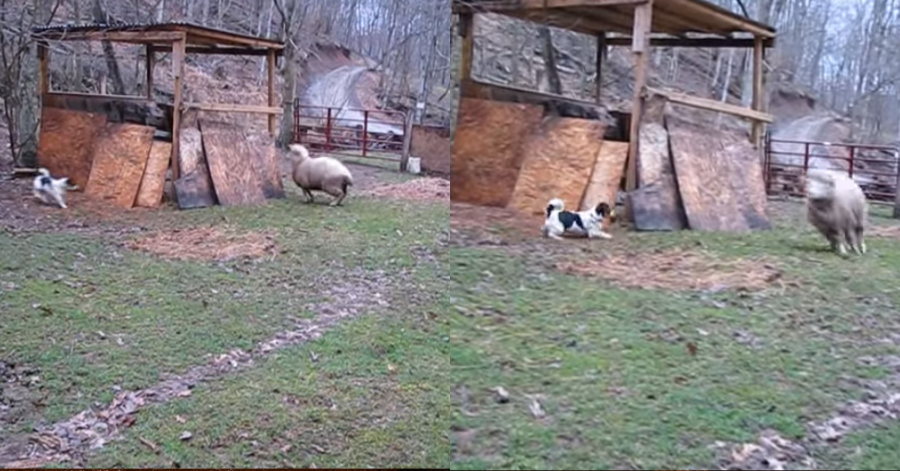 Boomer runs behind a structure and Annabelle bounces along after him. It's too cute for words! We wouldn't have pictured a sheep and dog being such good friends, but these two clearly have an unshakable bond.
Watch them in action in the video below:
Help Rescue Animals
Provide food and vital supplies to shelter pets at The Animal Rescue Site for free! →
Whizzco